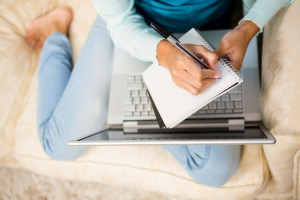 Nobody likes to wait in line. However, that's exactly what millions of Florida vehicle owners do when it comes time to renew their registration at a local DMV or tax collector's office. According to a 2015 study, the average amount of time a Floridian can expect to spend at their local office is 34.55 minutes. This has been made worse in many counties since the closing of almost all DMV offices in the state in 2015.
There are many reasons why Florida residents might want to choose to use a private courier service like eTags instead, but one of the biggest is time. Who wants to waste a half an hour of their time at the DMV or waste unnecessary trying to figure out why they cannot complete their transaction online through a government resource? This is why eTags was created: to provide customers with a more efficient, faster way to renew their registration. Technology has improved processes in so many industries. Why not the basic vehicle registration process too? With a few clicks, you can renew your registration and use that saved time for anything you want. Here are several things off of the top of our heads:
Play a game of catch with your kid(s)
Take a long walk with your dog
Wax your floors, finally
Catch up with an old friend
Take a power nap
Read a chapter of that book that's been sitting on your coffee table forever
Meditate and find peace of mind
Prepare a family dinner to avoid take-out or TV dinners
Plan a weekend romantic getaway with your significant other
Pay your bills and prepare a budget
Go for a run or jog
Reorganize your closet and donate stuff you don't use anymore
Catch up on your favorite television show
Volunteer for a charity
Make a playlist for the train, at the gym, or doing chores
Between work, family, and social obligations, time is a precious commodity. Do you really want to waste something so valuable at the DMV? eTags makes the registration renewal process quicker and easier, so you can use your time doing things you love.